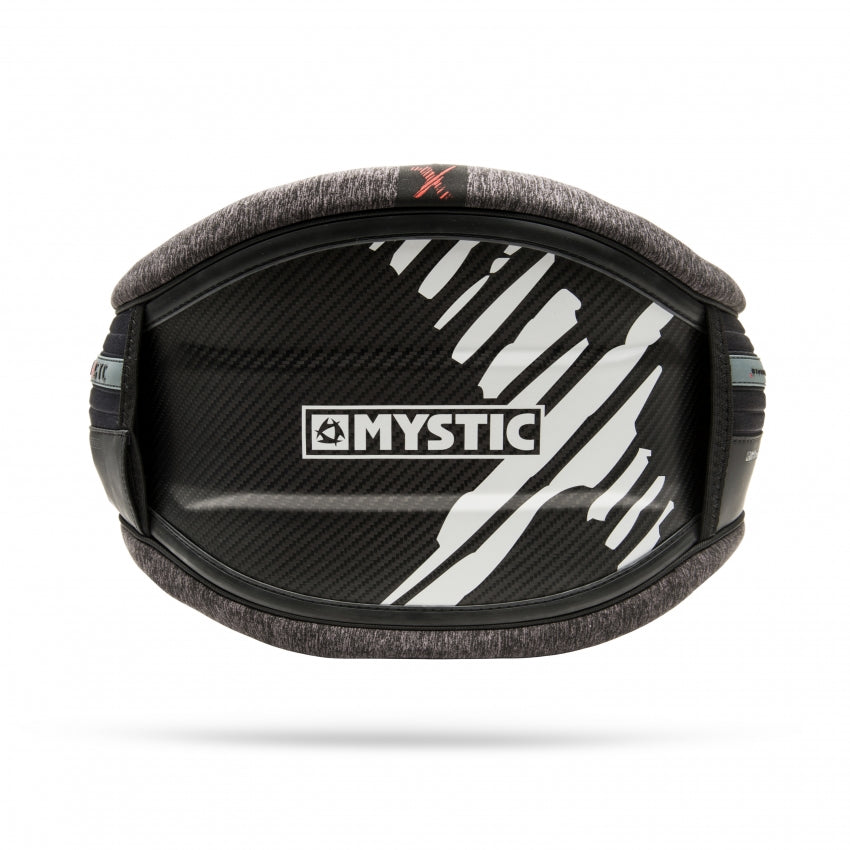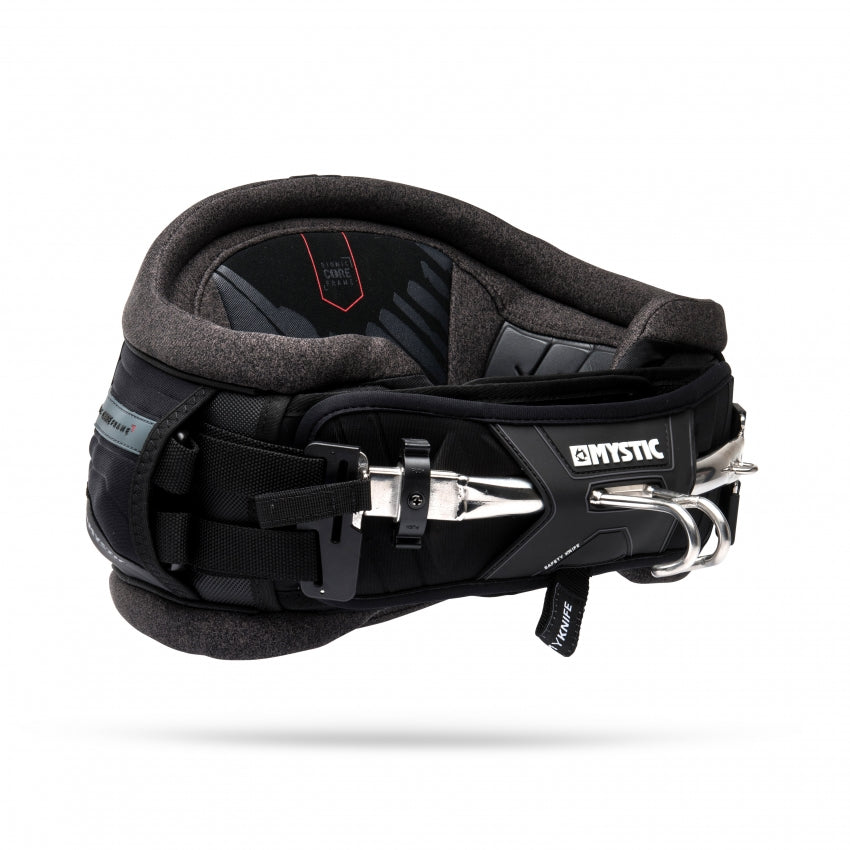 KitesurfNZ
Mystic Majestic X Waist Harness (no spreader bar)
THE MAJESTIC X IS BUILT AROUND THE UNIQUE BIONIC CORE FRAME, WHICH IS A RIGID SUPPORT PLATE FOR YOUR LOWER BACK. ITS EXCLUSIVE COMPOSITE MATERIAL COMBINES A VERY STIFF SUPPORT WITH FLEXIBILITY, THIS ALLOWS FOR MORE FREEDOM IN MOVEMENT.
MYSTIC MAJESTIC X WAIST HARNESS
- Bionic Core Frame
- 3D-molded foam interior
- IV-foam
- Soft neoprene edges
- HP system included
- Covered side parts
- Key pocket
- Spreaderbar protector
- Battle belt waist closure
- Safety knife included
- Multi hook | clickerbar 4.0 | low torque fixation
- Leash EYE 
XS S M L XL XXL 
Bionic Core Frame
The full carbon bionic core frame is stiff in the horizontal direction, but the BCF is still able to twist and follow your body.
IV Foam
Intelligent Viscoelastic foam really sets to your body shape, maximises the comfort and helps the harness stay put.
Leash Eye
Attach your leash on the front, makes it easier to pull the quick release when needed and allows you to use a short leash.
Non-slip EVA moulded foam
The termoformed EVA foam wraps around your waist and increases the grip on your waist.
Bionic Core Frame Plate
Rigid support plate for your lower back. Its exlusive composite material combines a very stiff support with flexibilty. This allows for more freedom in movement.