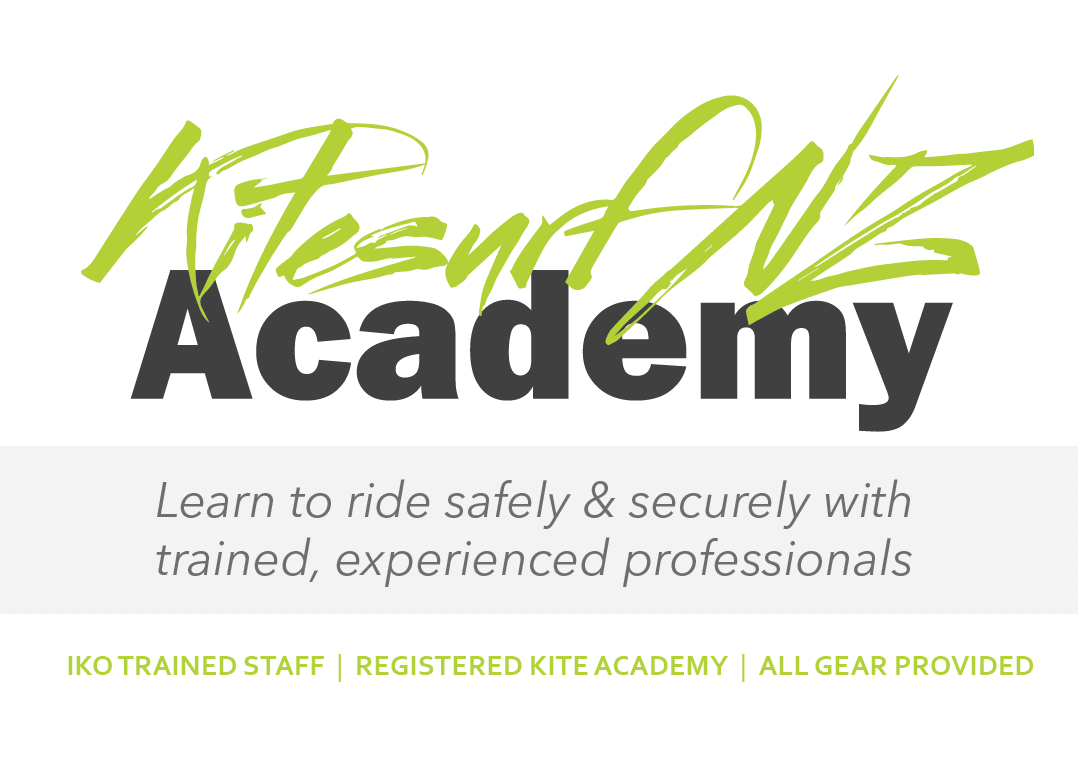 KitesurfNZ
Kite Academy Full Course (3x 2 hours)
FIRST SESSION 2 hrs
Goal: Independent body dragging and
huge smiles on faces.
1 hour theory and safety at KitesurfNZ.
1 hour in the water at Waikanae Beach.
Lesson includes:
Location orientation. Beach and rider safety.
Body dragging control instruction and
body dragging in the water.
SECOND SESSION 2 hrs
Goal: Controlled body dragging and body
dragging consolidation with kiteboard intro
Lesson includes:
Safety revisit. Bar control revisit. Upwind body
dragging. Kiteboard use after demonstrating
positive body dragging control. Putting the
kiteboard on. Using the kiteboard. Kiteboard
practice. Safety release, water recovery and
pack down.
THIRD SESSION 2 hrs
Goal: Board riding. Consolidate kite flying
Lesson includes:
Focus on board riding and independent riding.
Conclude with final safety session.