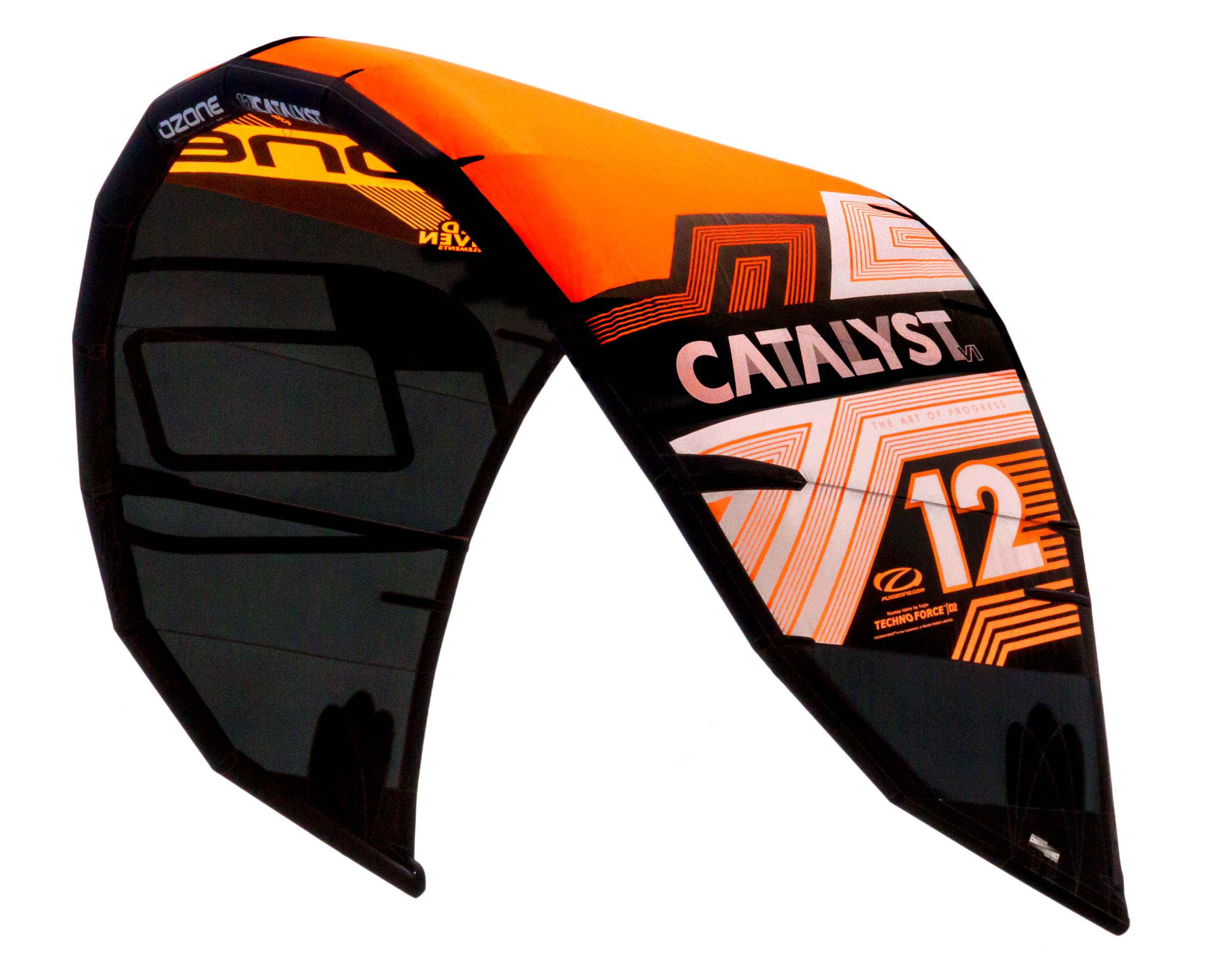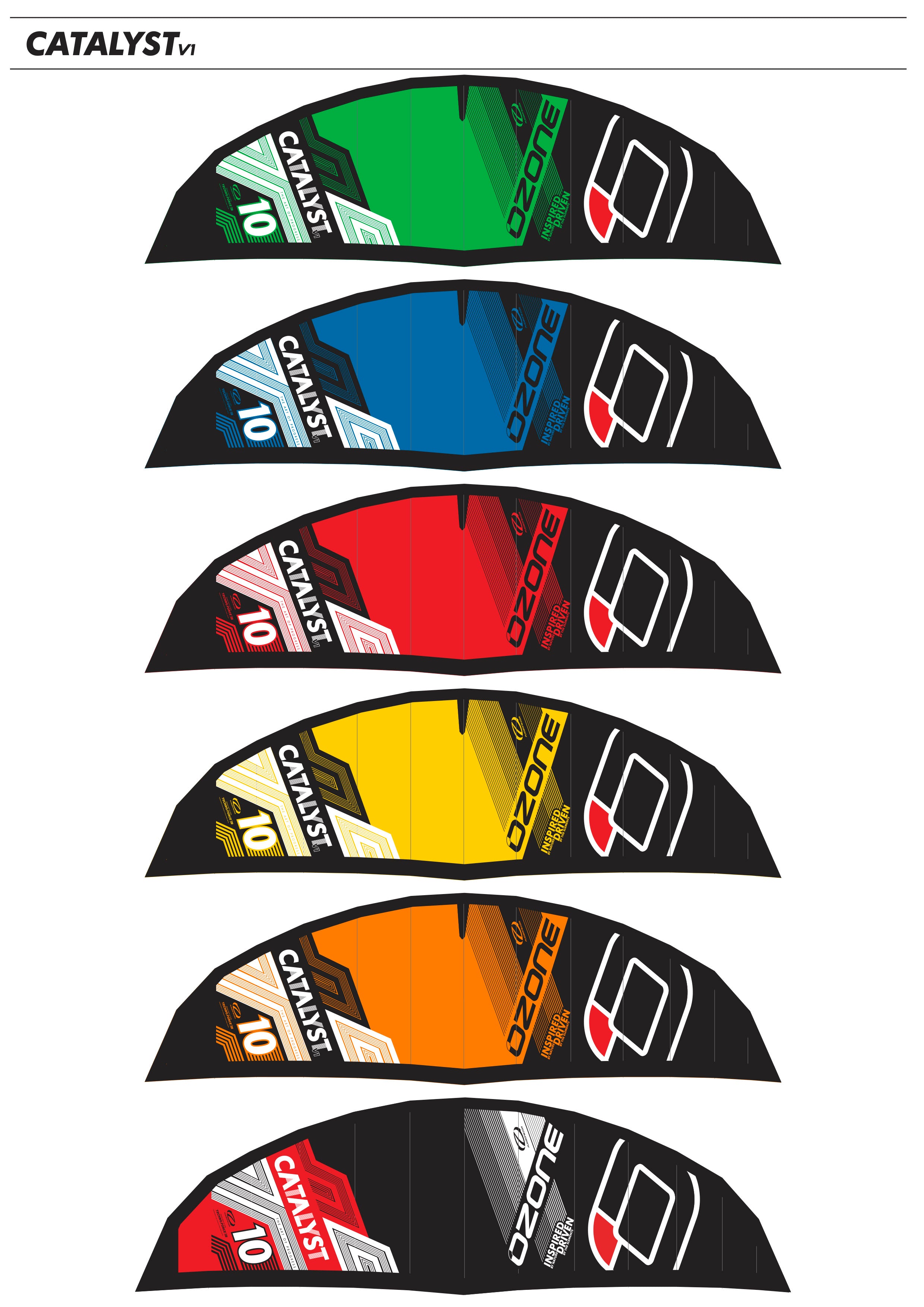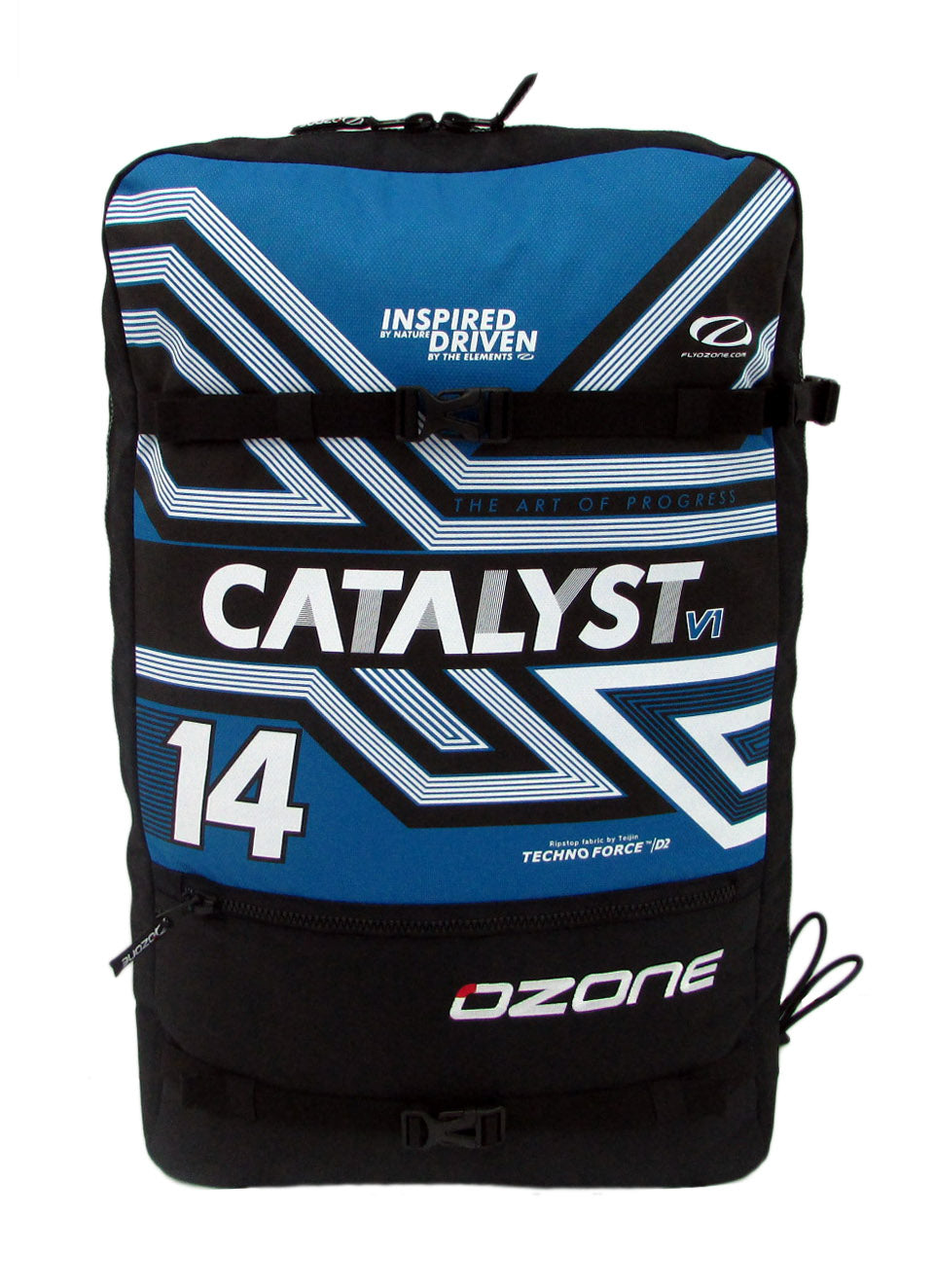 OZONE
Catalyst V1 (Kite only)
Ozone Catalyst V1 (Pump, leash, kite, bag, repair kit)
With accessible "sheet in and go" power delivery it is easy to get up on the board and ride. An excellent wind range lets you ride comfortably in variable or gusty conditions, re ned pro les help you to ride upwind, enabling you to spend more time improving your skills! The Catalyst V1 will bring a smile to your face, the predictable power and lift makes your rst jumps a breeze with easy timing and smooth landings.
We took a completely new approach towards this design to create a fun lled kite for new comers to progress to becoming solid intermediate riders. The Catalyst V1 has a unique Leading Edge arc and sweep shape, combined with a simple pulley-less bridle offering you freedom and exibility on the water.
If you manage to drop your kite in the water the re-launch of the Catalyst V1 is incredibly simple and intuitive due to the unique shape of the leading edge. By turning the bar or using the Re-launch Balls on the leader lines, the kite will easily roll over into the re-launch position ready to take off from the water.
The Catalyst V1 Release System features our proven Front Line Flag Out release, the same release system on our entire water kite range. When the Chickenloop is released the kite will ag out to one front line, immediately stopping all power delivery from the kite.
As with all Ozone products, we pride ourselves with top of the line manufacturing in our own factory using the highest quality materials. The Catalyst V1 is constructed with quality proven Teijin D2 canopy material and Teijin Dacron providing a crisp feel and a strong kite.
Design & performance features
• Fun, easy and intuitive to y
• Large wind range with progressive de-power
• Simple and quick re-launch
• The kite of choice for entry level to intermediate riders
• Fast progression to take your riding to the next level
• Front Line Flag Out – stops all power in the kite
• Unique Leading Edge arc and sweep
• 4-line pulley-less system (no pulleys, no problems)
• Comparable feeling throughout the size range
• One-Pump system for quick and easy setup
• High volume in ate/de ate valve
• Trimming options for customized turn speed and bar pressure
• Color coded and numbered fool proof line connectors
Construction features
• Exceptional hand checked Ozone factory construction using the highest quality materials
• Teijin TechnoForce D2 canopy material
• Teijin Dacron for the Leading Edge & Struts
• Internal reinforcements for improved durability with double layer Dacron inside the LE closing seam
• Double stitched bonded seams
• Dacron reinforced tip area for load distribution
• Reinforced leading edge and struts in high stress areas
• Reinforced trailing edge
• Light weight & low pro le aerodynamic scuff pads
• Unique bladder construction with double layer section in wear areas
• Anti line snag tip deflectors
• Ozone warranty and back-up service guaranteed